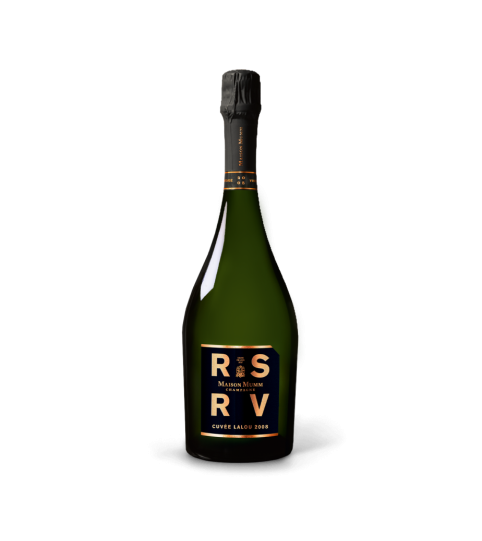 RSRV Lalou 2008, a symbolic champagne
The RSRV Lalou champagne occupies a special place in Maison Mumm's history. The name of this wine pays tribute to an exceptional personality: René Lalou, President of the Maison from 1939 to 1973. A man of law and literature, who was avant-garde and passionate about art, he devoted his career to re-establishing the Maison's terroir in order to shape and reorganize each plot of land to bring out the best in them.
Terroirs & origins
The RSRV Lalou champagne is a complex and well-controlled blend of Maison Mumm's best Grand Cru plots of land. From the 12 oldest, most prestigious and best-located terroirs in the vineyard. They have the most assertive character among the Maison's Grand Cru.
GRAPE VARIETY
50% Pinot Noir
50% Chardonnay
VINEYARD
Les Bionnes and Les Perthes (Cramant),
Les Crupots (Ambonnay),
Briquettes (Avize),
Hannepés (Bouzy),
Les Rochelles (Verzenay)
Les Houles (Verzy).
GRAPE HARVEST
2008
Memory from 2008
2008 was remarkable for its long, cold winter and for the heavy rains that fell throughout each season. The weather became milder in September offering very good sanitary conditions and allowing the grapes to be picked at their optimum maturity.
In Maison Mumm's typical style, the RSRV Lalou 2008 vintage reveals the force of the Pinot Noir Grand Cru from the Reims Mountain, which is harmoniously complemented by the fine Chardonnay from the Côte des Blancs.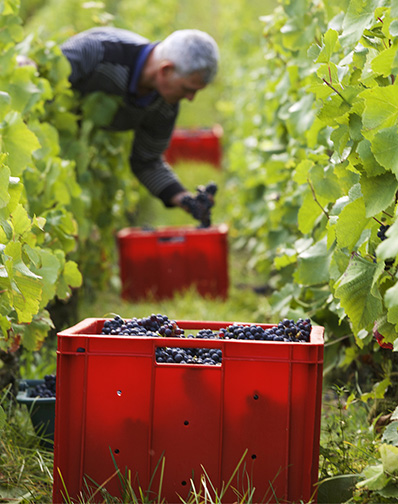 Tasting Notes
"A beautiful balance between finesse and indulgence, the RSRV Lalou champagne expresses the best of Maison Mumm's terroir."
Maison Mumm's Cellar Master
COLOR
Brilliant and clear
Bright golden reflections
NOSE
Mineral and succulent
At first, there are mineral notes, which then open on accents of pastries. Next come the aromas of candied lemon and pear marmalade, accompanied by vanilla and toasty notes with a hint of brioche.
PALATE
Powerful and round
The attack is assertive and complex. When the wine settles, the palate becomes round and fresh, and it has a nice length.
Tasting & pairings
A tasting that blends perfectly well with soft cheese that are slightly fruity.
TEMPÉRATURE DE SERVICE
Between 8 and 10°C for an aperitif (to reveal its aromas of candied lemon and white fruit), and up to 14°C to accompany a meal (to discover its sweet notes of pastry and nuts)
STORAGE ADVICE
–
FOR PAIRINGS WITH
Roast lobster
Young Comté cheese
Vinification
Out of the twelve parcels in Maison Mumm's vineyard that are reserved for Lalou champagne, seven have been chosen for the unique blend of its 2008 vintage, divided equally between Pinot Noir and Chardonnay. The seven resulting wines have been pressed separately beforehand and then vinified one by one in the vats.
COLOR
White
VINTAGE
2008
DOSAGE
Brut
Aging
A minimum of 10 years in the Maison's cellars
CELLARING POTENTIAL
–
The dosage is deliberately low – 6 grams of sugar per litre – in order for the 2008 RSRV Lalou champagne to reveal the complexity of its aromas.
RSRV Lalou champagne is available in limited quantities. The fine neck of its bottle allows for a slower evolution of the wine and a better conservation.