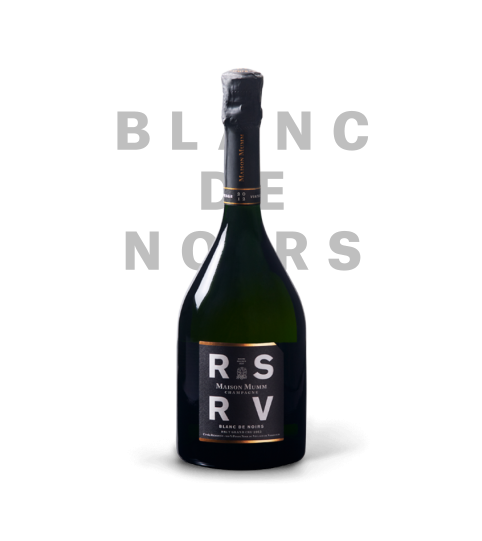 Blanc de Noirs
MILLÉSIME 2012
RSRV Blanc de Noirs 2012, strength of character
Created as a tribute to the Maison's origins, RSRV Blanc de Noirs 2012 is made exclusively from Verzenay Pinot Noirs, a Grand Cru classified village. It was the very first vineyard that Georges Hermann Mumm, founder of the Maison, acquired in 1840 and it shares his same assertive character.
Terroirs & origins
RSRV Blanc de Noirs 2012 champagne is made exclusively from Verzenay Pinot Noirs, a terroir located in the heart of the Montagne de Reims, which is one of the seventeen Grand Cru classified Champagne villages. North-facing, the vineyard produces an expressive Pinot Noir with a beautiful minerality. It's a champagne with an honest, powerful character that dares to be complex while cultivating elegance.
GRAPE VARIETY
100% Pinot Noir
VINEYARD
Verzenay
GRAPE HARVEST
2012
Memory from 2012
2012 began with several months of harsh weather conditions: frost, rain, storms and hail unremittingly punctuated the winter and spring. The Maison's teams doubled their efforts and attention among the vines to protect them from this battering from the elements and any risk of disease. In mid-July, the sun's rays lastingly warmed up the vineyards. The bunches of grapes could then begin to mature under very promising circumstances, avoiding any risk of rot. This ideal scenario continued until the launch of the grape harvest in September. This harvest went smoothly, distinguished by a select yield of exceptional quality. RSRV Blanc de Noirs 2012 owes its intense and powerful personality to three essential elements: the meeting between a terroir, Verzenay, a vintage, the 2012 harvest, and a grape variety, Pinot Noir. This exceptional encounter has given rise to a unique cuvée.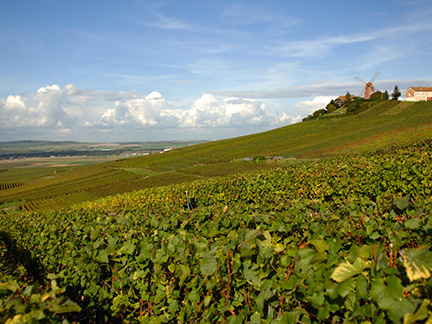 Tasting Notes
"This powerful Champagne reveals the strong personality of the Verzenay Pinot Noir grape. With its toasted aromas of brioche, it has a long intensity when released onto the palate."
Maison Mumm's Cellar Master
COLOR
Clear and radiant
A deep yellow enhanced by golden highlights.
NOSE
Elegant complexity
Hints of smoky and toasty pralines punctuated by the sweetness of dried fruit, the roundness of vanilla and a touch of spiciness
PALATE
Enveloping fruitiness
It's warm and sunny on the palate, reminiscent of cooked yellow fruits such as marmalade made from quince, mirabelle plums or apricot jam. It has a long aromatic persistence enriched with subtle notes of citrus fruits and pastry.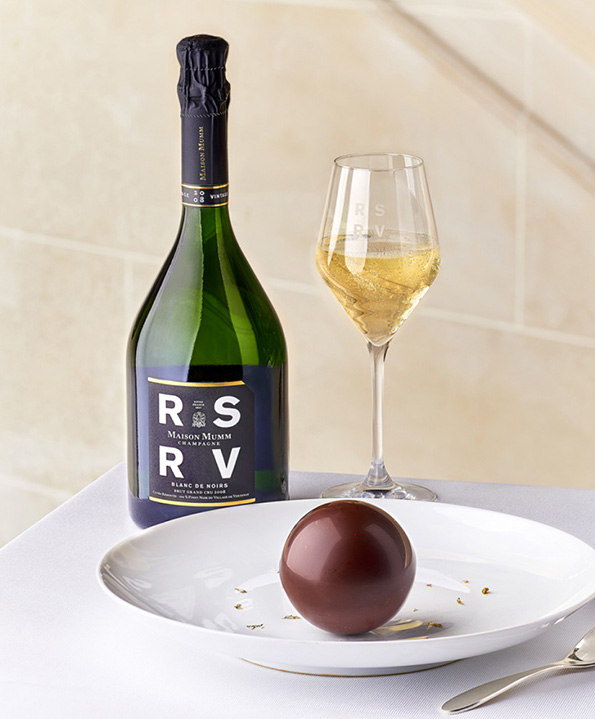 Tasting & pairings
It adds something special to a meal
TEMPÉRATURE DE SERVICE
Between 10° and 12°C
STORAGE ADVICE
–
FOR PAIRINGS WITH
Oysters
Lobster
Sushi
Scallops
Vinification
The pressure in the bottle was lowered from the traditional 6 bars to 4.5 bars for this exceptional champagne. This choice yielded a very particular, delicate effervescence.
COLOR
White
VINTAGE
2012
DOSAGE
Brut
AGING
A minimum of three years in the Maison's cellars
CELLARING POTENTIAL
–